In keeping with our value of quality, over quantity, we have selected eight highly specialized and caring practitioners of social work, psychotherapy, Neuro-linguistic Programming, Buddhist meditation and hypnotherapy to present new techniques, breakthroughs in research, and special applications of hypnotherapy methods. With a special bonus of a personality typing technique that will help you understand your clients.

Panel Discussion:
Protecting Yourself and Your Practice from Legal Issues
Two hypnotherapists on the west coast are being investigated for allegedly practicing psychotherapy without a license. Come find out how to prevent this from happening to you and the measures the IBH is taking in support of the free and open practice of hypnotherapy.

Join us for three or four days of inspiring discussions, lively demonstrations, reunite with your classmates and make new friends with like-minded practitioners from around the world.
Presenters
Emergency Hypnosis
What You Say Is As Critical As What You Do

Judith Acosta, LISW, CCHt

This is true of adults, but even more so with a child. When a child is in crisis, in shock or extremely frightened, whatever he or she hears is automatically and unconsciously interpreted. The words we use have tremendous impact--physiologically as well as psychologically. When carefully chosen, we can help make the difference between chaos and calm, health and illness, even life and death. What we say can help a child hard-wire for safety as he/she learns to be self-healing, self-reliant, and self-assured in the most difficult situations.

Judith K. Acosta, LISW, CCHt is a licensed psychotherapist, crisis counselor and classical homeopath in private practice. Her areas of specialization include the treatment of trauma, grief, anxiety disorders, and depression.

Ms. Acosta is a Phi Beta Kappa, Summa Cum Laude from CUNY and Fordham University. She created the Somamente Group with Tullie Ruderman, CSW and Dorothy Larkin, RN in 1994 to train health care professionals and first response teams in neurolinguistic strategies to help increase compliance and promote healing.

She is trained in Crisis Intervention and Critical Incident Stress Management, was a member of the Victims Assistance Program, the Hudson Valley CISM Team, the International Critical Incident Stress Foundation and the clinical panel of POPPA--Police Organization Providing Peer Assistance with New York City police offices. She worked closely with Project Liberty for the FDNY and was published in the International Journal of Emergency Mental Health after 9/11. She is a regular contributor to the Huffington Post, regional newspapers and magazines, and the Journal of Emergency Medical Services.

She has appeared on both television and radio and is a regular lecturer throughout the continental United States, presenting to fire and police departments, emergency medical personnel, nurse organizations, EAP's, corporations concerned with security, hospitals, mental health organizations and school districts.

She is the co-author of The Worst is Over: What to Say When Every Moment Counts and Verbal First Aid for Children and author of The Next Osama.



Ancient Buddhist Meditation for Increasing Compassion and Moving through Forgiveness

Jeff Goin, CMS-CHt, FIBH

Love can be defined as the wish for another's happiness. Compassion is the wish for another to be free from suffering. For both clients and hypnotherapists, love and compassion are essential cornerstones in the healing process.

In this presentation, meditation teacher Jeff Goin will teach you the practices of "Taking and Giving," and how they can be powerful methods for developing and increasing the experiences of love and compassion. Although initially taught over a thousand years ago, these practices are as profoundly effective today as they were in ancient times. Come learn how to integrate this ancient meditation method into your hypnotherapy practice. This meditation practice empowers us by strengthening forgiveness and release of the issue.

The Meditation Practice of Taking and Giving known as Tonglen, is attributed to the great Indian Buddhist teacher Atisha (aka Dhipamkara Shrijana, born in 982 CE. The method was originally passed orally from meditation teacher to student and first put in writing by Kadampa master Langri Tangpa (1054-1123 CE).

Jeff Goin has been studying and practicing Mahayana Buddhism for 14 years, and is a volunteer teacher of meditation in both Silver City and Las Cruces, New Mexico. He is a co-founder of Single Socks, a non-profit thrift store in Silver City that has donated $98,000 to anti-hunger programs since its inception four years ago. Jeff is a practicing, certified clinical hypnotherapist, a graduate of the Hypnotherapy Academy of America and a Fellow of the International Board of Hypnotherapy.



Generational Healing with Imagery

Angela P. Simmerman Sierra, CMS-CHt, FIBH

There are families who experience the same diseases and disempowering behavioral patterns for generations. It is commonly accepted that diseases can be inherited from the parents or grandparents and transmitted to future generations.

Many clients arrive in my office looking for help because as adults, they are still suffering the negative consequences of the limiting programming that came about while they were growing up with their parents. In the case of disease, I have had specific cases like arthritis, diabetes, heart dysfunction, osteoporosis and migraine to name few. They had constantly heard from others including their physicians that such illness is hereditary; therefore, they can expect to develop it sooner or later because it is in their genes.

The Generational Healing technique opens the possibilities of mind-body healing, by helping the client come to a greater understanding of how perception and interpretation are the filters through which we make sense of the world in a very unique and individual way.

Scientific research has proven that DNA and genes contain sets of instructions that can be reprogrammed with emotions, words, and images, as well as through the perception or interpretation of our inner and outer influences of our five senses: smell, hearing, taste, sight and touch.

The Generational Healing technique takes the client to a higher level of perception and understanding in which the judgment and punishment of others are absent. The client, therefore, experiences his or her ancestors as equals and becomes free to make his or her own interpretations and create his or her reality.

In 1998, Angela Simmerman Sierra experienced first hand the transformative power of hypnosis and healing imagery, after a near fatal car accident, which left her blinded and semi-conscious. Believing that she was about to die, she was taken home. Weeks passed, and she became lucid, and her family found a new neurosurgeon, who also used hypnosis and guided imagery. Without surgery or medication, Dr. Joaquin Dulcey helped Angela regain her will to live. Within months her sight returned, she could walk again, and not long afterwards was fully recovered.

Now as a hypnotherapy instructor, Angela shares the healing strategies that helped her. She is a director of the Hypnotherapy Academy, and on the Board of Directors of the International Board of Hypnotherapy.




Fun and Easy Personality Typing to Assist You in Working with Clients

Dayra Fallad Archuleta, BA

Have you ever wondered why some people drive you crazy and others do not? Why do you easily relate with some of your co-workers or clients and you wonder which planet some of the others came from?

The True Colors workshop is fun and interactive, providing participants with useful communication, diversity, conflict resolution and leadership concepts that can be easily applied to everyday life. The True Colors methodology allows participants to gain insights into why people behave and communicate as they do. The goal is to enhance the way we interact with those around us at work, in our personal lives and with clients. Understanding differences in personalities helps create stronger relationships and collaborations by giving professionals a better understanding of the individuals they work with and encounter on a daily basis. Participants learn to maximize and appreciate what every individual has to offer. Thus, showing us that our differences are in fact our biggest assets. The true colors methodology fosters and encourages creativity, positive attitudes, and will serve as a tool to increase the effectiveness of interpersonal relationships.

Dayra Fallad Archuleta is a Program Specialist with the UNM El Centro de la Raza. She graduated with a BA in Communication from the University of New Mexico and is currently pursuing a Masters degree in Organizational Learning and Instructional Technologies. Dayra is also a certified True Colors Facilitator and has presented at various national and local conferences.





Learn a New Hypnotic Induction

Adrian Rusin, CMS-CHT, FIBH

Adrian has a commitment to continually improve his skill as a hypnotherapist. His motto is, "Hypnotize someone every day."

Adrian Rusin comes from a lineage of Romanian folk healers. In 2010 he traveled from Europe to study clinical hypnotherapy at the Hypnotherapy Academy of America, and now makes his home in New Mexico. After his own transformation, he is dedicating himself to helping others with healing every aspect of their lives. He is a practical skills coach and associate instructor at the Academy.


Friday, Saturday and Sunday
December 6 - December 8, 2013

Special Post Symposium Workshop:
Monday, December 9
How to Be a Seminar Leader & Workshop Presenter

Marriott Courtyard Hotel, Albuquerque, NM



Early Bird Registration Savings Extended
Register before Friday, November 15 and your Symposium is only $325!
Special Post-Symposium Workshop $120

At the door registration fee for 3 day symposium is $400.
Non-IBH Members $450 (no discounts available)

General Information
To register for the Symposium
by phone call 505-767-8030
or Click here to download and print a registration form to register by mail or fax

Hotel Reservations
Marriott Courtyard Albuquerque
5151 Journal Center Blvd NE
Albuquerque, NM

Book your room by November 25 to get the special IBH Symposium rate of $84 per night,
call (877) 905-4496.
Book your group rate: IBH/international Board of Hypntherapy
Click Here To Book Your Room
You must identify yourself as IBH/International Board of Hypnotherapy.
You have the option of a king w/ sofa sleeper or two queen beds.

If you plan to attend the Post-Symposium Workshop on Monday, and want the IBH rate at the Marriott for Monday night (checkout Tues, December 10), you must make your reservation directly with
Judy Esparsen at the Marriott.
Her direct line is 505-998-2164.

Rates cannot be changed upon check-in or at check-out times for guests who fail to identify their affiliation at the time the reservation is requested.

Travel
We recommend that you arrive on Thursday, December 5, because registration begins at 7:45am Friday, December 6. The first session begins Friday at 8:30am sharp!
The Sunday session ends at 5pm. Make your travel plans accordingly.

By attending the 2013 Symposium you will satisfy the 2-year CEU requirement for recertification with IBH.


Bookstore
Build your professional library with the up-to-date, most important books, training DVDs and CDs on clinical hypnotherapy, wellness, mind-power, spirituality, and consciousness. Many of our presenters are authors and will be doing a book signing.


Presenters
Special Guest Presenter

Robert Dilts

NLP Tools for Health and Wholeness

In Systemic NLP, health is considered to be the process of maintaining the harmony between body and mind and between ourselves and the larger systems of which we are a part (family, community, work environment...). His presentation focuses on how NLP facilitates healing by achieving this degree of harmony and integration of the entire being; as such, health is the natural result of experiencing "wholeness."

The fundamental Systemic NLP perspective with respect to disease and illness is that all symptoms, mental and physical, are a type of communication, usually relating to an imbalance or incongruence somewhere in a person's system. If that communication is recognized and responded to appropriately, the symptom will be able to self-correct naturally.

A physical symptom (such as a pain, a tumor, an inappropriate immune response, etc.) is often a communication requesting change in an area such as a person's environment, relationships, level of stress, or may even reflect some type of "spiritual" crisis. NLP seeks to identify the various communications or positive purposes of illness and disease and help the individual to respond to them appropriately.

Also included
This presentation will address NLP strategies for achieving health and well-being encompassing principles and tools for assessing present states and defining paths to desired goals, incorporating:

Physiology—Physical properties and actions necessary to reach the goal.
Strategies—Mental maps or programs that guide our physical behavior and responses.
Interference—Factors that get in the way of reaching the desired goal.
Resources—Appropriate skills and techniques needed to offset interference.
Belief Systems—Generalizations about ourselves and our world.
Ecology—Factors from the surrounding system that need to be considered or preserved in the desired goal.

Robert Dilts has been a developer, author, trainer and consultant in the field of Neuro-Linguistic Programming (NLP) -- a model of human behavior, learning and communication -- since its creation in 1975 by John Grinder and Richard Bandler. A long time student and colleague of both Grinder and Bandler, Robert also studied personally with Milton H. Erickson, M.D., and Gregory Bateson.

In addition to spearheading the applications of NLP in education, creativity, health, and leadership, his personal contributions to the field of NLP include much of the seminal work on the NLP techniques of Strategies and Belief Systems, and the development of what has become known as 'Systemic NLP.'

Robert is principal author of Neuro-Linguistic Programming Vol. I (with John Grinder, Richard Bandler and Judith DeLozier, 1980), which serves as the standard reference text for the field, and has authored or coauthored 16 other books on NLP, including: Tools of the Spirit, Changing Belief Systems with NLP, and Visionary Leadership Skills.

Recognized internationally as one of the foremost developers, trainers and practitioners of NLP, Robert has done consulting and training throughout the world for a wide variety of professional groups and organizations. Past sponsors and clients include Apple Computer, Hewlett-Packard, The World Bank, Alitalia, Lucasfilms Ltd., Ernst & Young, AT Kearney, The American Society for Training and Development, The University of Miami School of Medicine, and all of the major NLP institutes.

Robert has a degree in Behavioral Technology from the University of California at Santa Cruz. He received the President's Undergraduate Fellowship in 1977 for research correlating eye movement and brain function conducted at the Langley Porter Neuropsychiatric Institute in San Francisco.



How to Design a Hypnosis Workshop

Ian Hunt CMS-CHt, FIBH

In half a day, Ian will teach you how to design a hypnosis workshop. You will learn about purpose, workshop structures, designing content, adult learning, tools & tips, and facilitation skills. The goals for the session are threefold: to stimulate your imagination; give you a foundation of workshop skills; and useful guidance on adult learning. The presentation will be a mixture of lecture, slides, audience input and Q&A. You will gain an overview of how to design workshops plus a framework for "getting the job done". The session assumes little or no prior knowledge of designing workshops. Copies of the presentation will be emailed after the session.

Special Post-Symposium Workshop
How to Be a Seminar Leader
Monday, December 9

This full day workshop aims to give participants a foundation on how to build skills, knowledge and a reputation as a Seminar Leader. We will cover the following topics: Pathways to thought leadership; Building content expertise; Structuring seminars; Finding your audience, Confidence and improving your "voice"; and Audience presentation skills. The workshop will be a mixture of lecture, slides, handouts, hands-on group work, Q&A and coaching. We will not only focus on the practical side of seminar structure and content but also the behavioural aspects of engaging audiences and demonstrating leadership. Copies of the presentation will be emailed after the session.

Ian Hunt is a Business and Communication Consultant with over 25 years of experience in the private and public sectors. He has worked with and advised over 200 organizations in 14 countries. Ian's work has included helping governments as an Australian Diplomat, strategic work with global companies and assisting entrepreneurs with business innovation. He specialises in transforming personal and organizational performance in business environments. Ian focuses on building competencies and aligning people with business goals and processes. He has lectured in Cambridge UK and London on business and communication and has a BA in Anthropology and History and a BBehSci in Psychology. Ian is a Clinical Support Hypnotherapist trained at the Hypnotherapy Academy, an ICF level coach, and a Master Practitioner in NLP. He is able to bring a blend of business, linguistic, psychological and hypnotherapeutic skills to the field and art of communication. Ian is highly motivational and an expert facilitator. Originally from Australia, he now makes his home in London.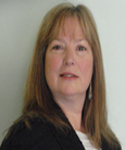 Accelerate the Client's Breakthrough with New Accelerators

Diana Guire, PsyD, CMS-CHT, FIBH

As hypnotherapists, we witness our client's experience wonderful "breakthrough sessions," where an abundance of positive change energy is generated. We want our clients to use this positive change energy to activate behaviors that continue to support transformation. We want our clients to take responsibility between sessions for creating win/win actions that transform old habits. So we give our clients accelerators.

Accelerators may vary greatly. We may encourage our clients to follow through on action steps they have created in the session, or we send a self-hypnosis CD home with them to use daily, or we ask them to work with therapeutic suggestions, or to journal their observations daily, or start a new physical activity, etc. But how often do we hear back from our clients that the "glow" from the last session lasted only so long once they were back in their daily routines, and that following through with their accelerator activities became difficult?

This presentation is designed to discuss and demonstrate energizing techniques we can give to our clients to help them follow through and achieve positive accelerator results. These simple, in the moment, techniques teach our clients to positively energize their day-to-day progress, making accelerators more effective, while building confidence and a sense of self mastery.

Through a case-based approach and experiential demonstrations Diana will share these "accelerating the accelerator" techniques.

Dr. Diana Guire has been a practicing therapist for over 18 years in many settings, and has experience with a variety of cliental with a wide range of mental health issues. She has also worked for the University of Minnesota Department of Epidemiology and the CDC as a project manager and was a contributing co-author of Process Evaluation for Public Health Interventions and Research. In 2009, she graduated from the Hypnotherapy Academy as a Certified Medical Support-Clinical Hypnotherapist and is a member of the International Board of Hypnotherapy. Today, Diana has a private full time hypnotherapy practice in Santa Cruz, California. Of all the different clinical techniques Diana has used, hypnotherapy is by far her favorite in terms of helping people create timely, positive changes in their lives. At the Academy, Diana is an Associate Instructor and Practical Skills Coach.